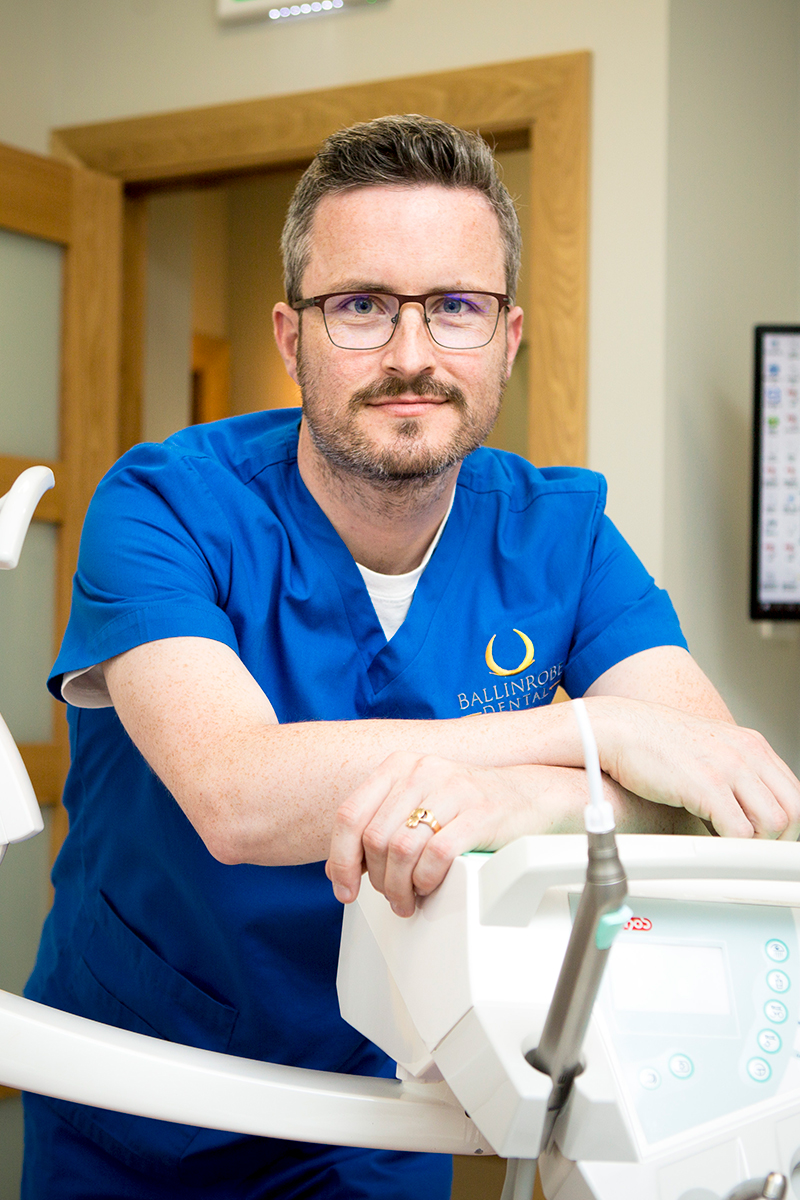 Dr. Patrick F. O' Beirne
Principal Dentist
Dr. Patrick F. O' Beirne is a graduate of N.U.I. Cork (U.C.C.) and was awarded a Bachelor of Dental Surgery (B.D.S) in 2004. As a student he received the Crest Award from the International Association of Dental Research for his studies on the use of Fluoride in the prevention of dental caries.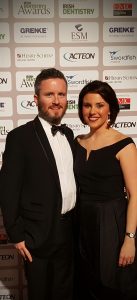 He has over 10 years experience in general practice and also spent a period of time in hospital-based dentistry in Australia. Patrick is very experienced in the treatment of children and young adults, having also practiced paediatric dentistry with the H.S.E. Midlands.
Dr. O' Beirne has completed Postgraduate Dental Studies at the University of Bristol Dental Hospital. He also holds a postgraduate diploma in dentistry (D.P.D.S) and has additional qualifications in Oral Health, Periodontology, and Restorative Dentistry. Dr. O' Beirne has completed postgraduate studies in Cosmetic / Restorative Dentistry with Prof. Paul Tipton (President of the British Academy of Restorative Dentistry), and Facial Aesthetics (Botox / Dysport) with Prof. Bob Khanna, Professor of Facial Aesthetics at the University of Seville.
Dr. O' Beirne has recently commenced part-time Orthodontic study in London and hopes to introduce Orthodontic care to Ballinrobe Dental in the near future.
Dr O' Beirne is a member of the internationally renowned "Dawson Academy". This is a U.S.A based private dental association at the forefront of the latest dental research and clinical advances. Dr O' Beirne regularly participates in lectures, conferences and tutorials with dental academics and members of the academy.
Patrick enjoys all aspects of dentistry and regularly attends dental courses to keep up to date with the latest developments in dental science.
Originally from Athlone, Patrick is very much at home in Mayo as both his parents hailed from the county. Patrick is married to local Optician Ciara McHugh and they have two children, Patrick aged 5 and Elizabeth aged 2.
In his free time Patrick enjoys oil painting, arts and crafts with his two children and spending time at home with his family.
---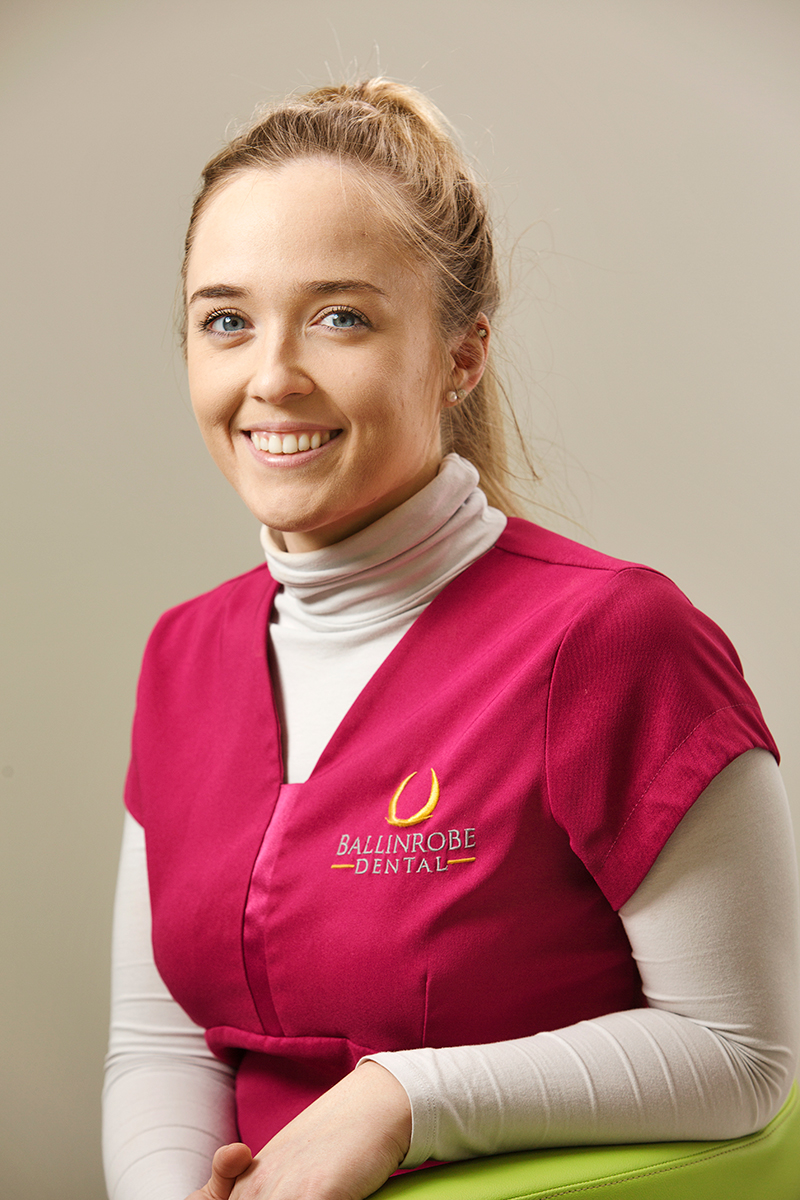 Tricia Kay Hughes
Dental Surgery Assistant
Tricia Kay joined Ballinrobe Dental in 2015. She is well known in Ballinrobe, and was awarded Queen of the Lakes 2012. She is a champion Irish dancer and regularly competes internationally. She has been conferred with a degree in Business, Sports and Recreation. "T.K." is an outgoing, friendly dental surgery assistant always happy to help. She loves chatting to patients and putting them at ease. In her spare time, when not dancing, she enjoys baking and has recently discovered a passion for interior design and D.I.Y.
---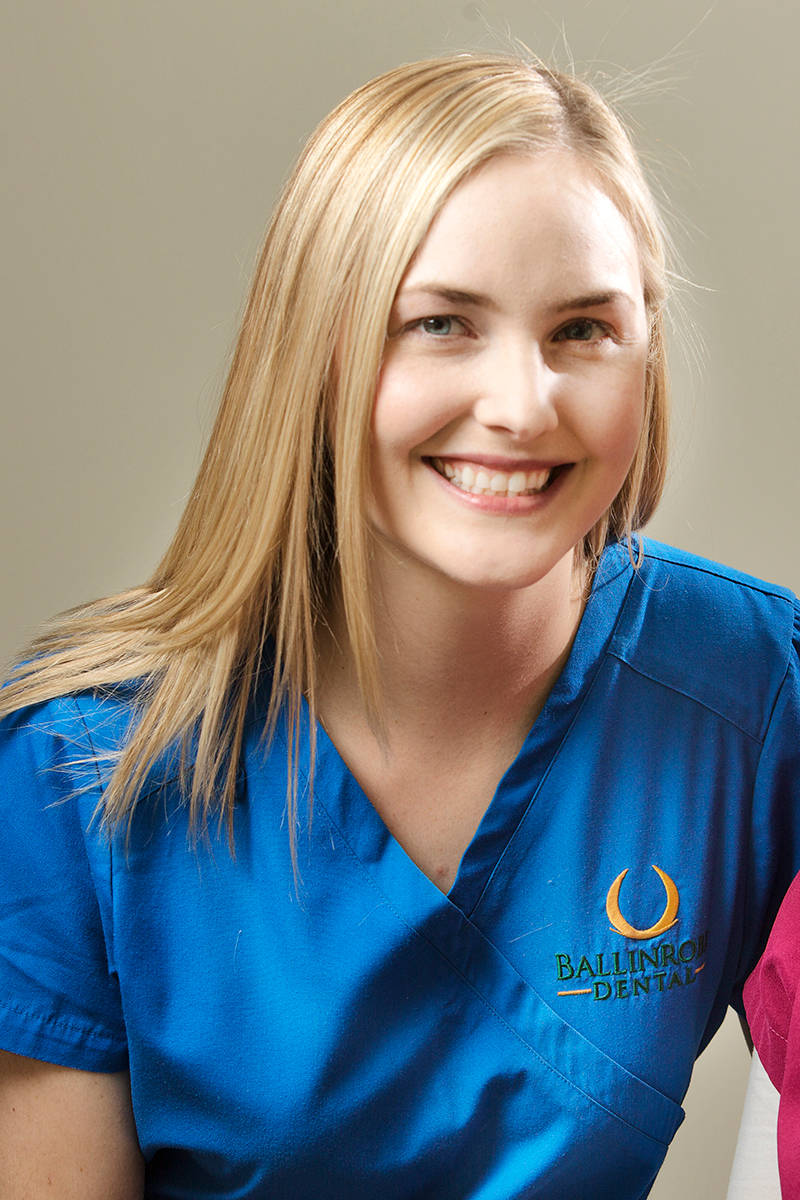 Molly Hughes
Dental Surgery Assistant
Molly has followed her sister Tricia Kay into the world of dentistry. She joined the team in Ballinrobe Dental in May 2018 and is already a valuable team player. Molly is also a championship Irish Dancer, teaches Irish Dancing and has toured the world with the dance group Celtic Legends. Hopefully her travelling days are behind her!
---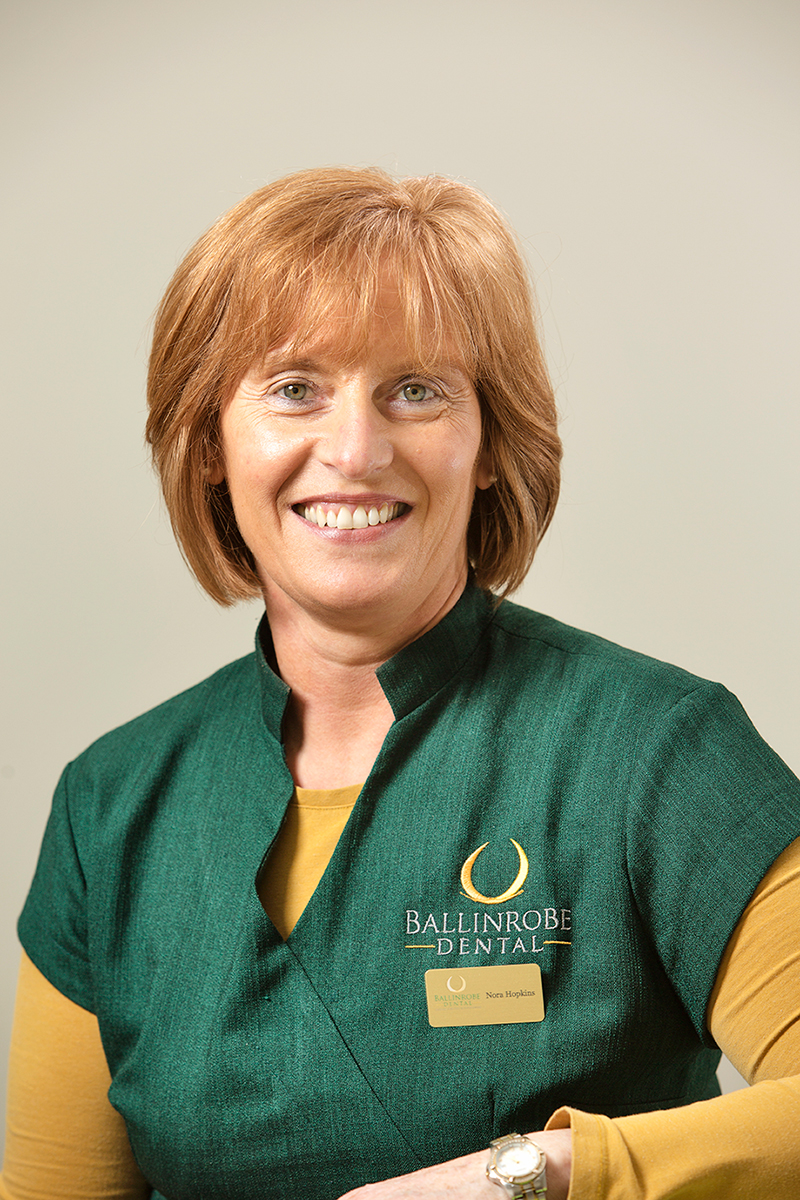 Nora Hopkins
Receptionist / Practice Manager
Nora is our receptionist and practice manager. She hails from nearby Cong and has been working at the surgery since it was established in April 2011. Nora is a huge GAA fan and travels the world supporting the Mayo footballers. Nora loves gardening and tends to our fabulous hanging baskets every summer.
---
All of our team are happy to answer any questions you may have regarding treatment, appointments or insurance schemes.